We definitely had our ups and downs this week. Andy is still not feeling much better, and he saw a total of three specialists this week, with still no definitive answers. On the upside, the boys and I went to see Madagascar 3 and also to a nearby waterpark, (a trip we'd planned before Andy got sick), and Bowen got to be in a promotional video (he calls it a commercial) with his Kindergarten class.
This week, I grabbed hold of the hexagon trend (I realllllllly would love a hexagon punch), and I used a newly released paperpack from The Lily Pad's Amber Clegg called the Simple Things. I love the detailed patterns as well as the colors of the solids. You'll notice that even my trusty "instagram collage" received a hexagonal (is that a word?) makeover this week. I'm loving 'em!
You can find that paper pack here:
http://www.the-lilypad.com/store/product.php?productid=8059&cat=279&page=1
Left Side:
Right Side:
You may remember the silhouette of Bowen that I used in his room. I also wanted one in the album, so I printed it to include in the next layout where it "matched."
The instagram 3x4 of the building where I work and the inside hallway were an awesome freebie from Design Editor. I love it, and will definitely be using it on a regular basis.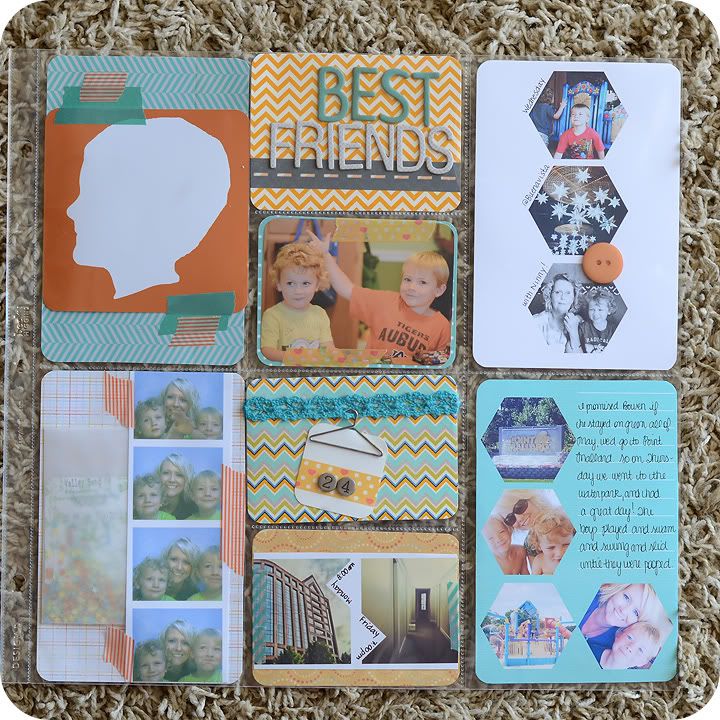 Details:
Wilder said "Bowen, you are my best frayend (friend)!" when they were playing this week, so I had to incorporate that.
I finally got to use confetti in my project life. The glassine envelope contains some confetti I got at Hobby Lobby on clearance, and includes our ticket stubs from seeing Madagascar 3 on Saturday.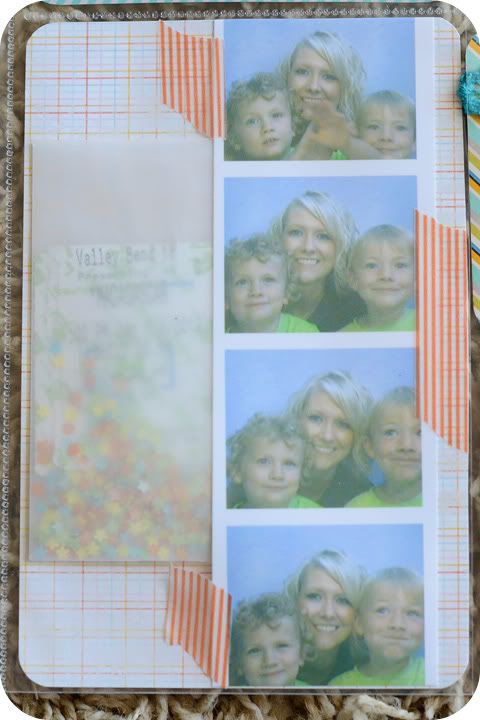 One of my favorite this week, was my weekly card. I used Amber's papers, and the lace/tape is from Michael's. The numbers and the hangers both came from Hobby Lobby. I think Tim Holtz is a genius....how stinking cute are those clothes hanger clips?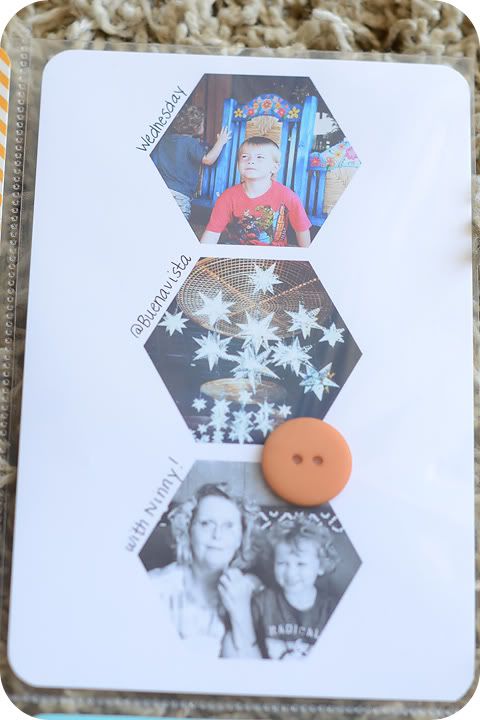 I also had an insert this week to incorporate our Fun Day Thursday:
For this layout, I used the Chatterbox journal cards from Valorie Wibbens at the Lily Pad. Have I mentioned that I love her stuff? I adore everything she comes out with.
Cards here:
http://www.the-lilypad.com/store/product.php?productid=8065&cat=279&page=1
Front: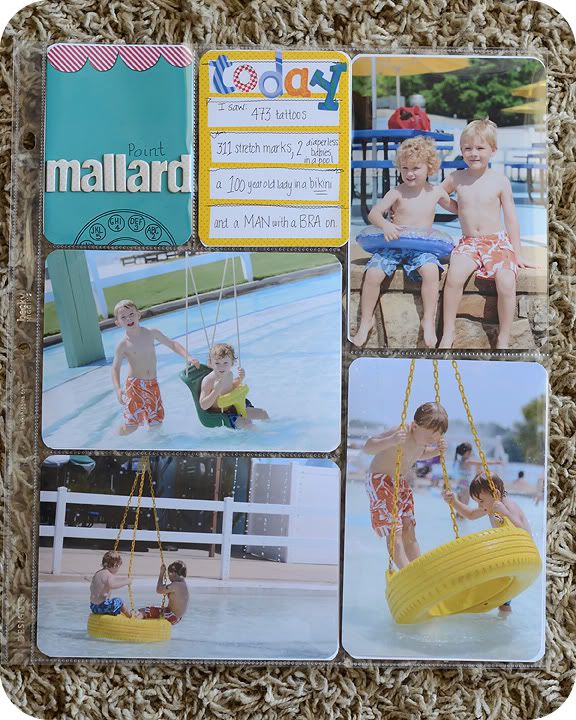 Back:
True Story: