After seeing all of the fun holiday lines that have been released, and knowing how many pictures I take around Christmastime, I've decided to participate in December Daily. For me, mine will not be daily in the strictest sense of the word, but it will be holiday-themed pages throughout. In fact, I've already got a few pages completed, and we're not in December yet.
I am using a SNAP album from Simple Stories. It's red and kraft. I've yet to embellish or personalize the cover. I just can't "picture" it yet, so I've decided to hold off until I have a clear picture of what I want it to look like. As you will see below, I've done a lot of the work already. I anticipate that I will have to make some changes and adjustments as the month goes on, and I am okay with that.
Here's a look at what I've got so far:
This is my title page. I had so much fun making it, and even stepped out of my comfort zone and used the Heidi Swapp Gold Lame ColorShine. It's beautiful!
The dividers were chipboard, but I wanted to add something to make them pop. I added letters, and painted over them in gold paint (Martha Stewart Paint that I purchased from Michael's)
This is the first page of my album. We always go tot the Christmas Tree Farm the day after Thanksgiving to get our Christmas Tree, so I definitely wanted to include that in my album even though it happened in November.
And this is our receipt from the Christmas Tree Farm.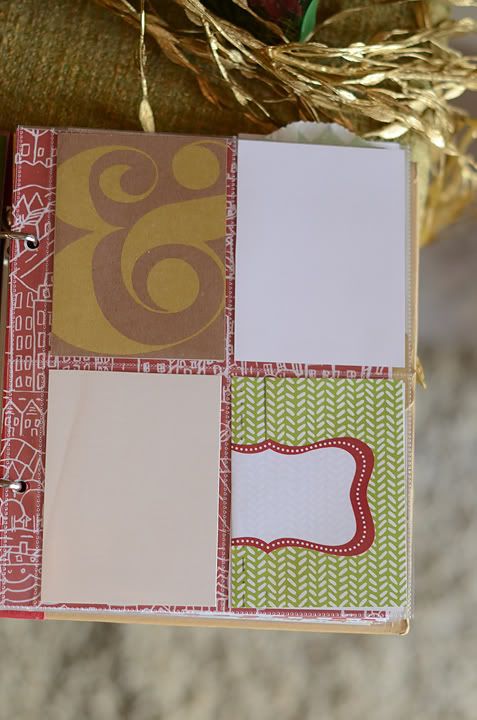 This page will have two pictures from when we went to the Opryland Hotel to see the Christmas lights.
I love this. It's by far one of my favorite December Daily items yet. It is a journal card from Paislee Press that I used glue and glitter to make gold. Liz's version definitely looks glittery once printed, but it's a cooler glitter and I needed mine to be warm, so I brought out the glitter. (Instagram picture)
I also had some chipboard letters laying around that I've never used, so I decided to paint those gold as well. This is an instagram picture as well, so excuse the quality.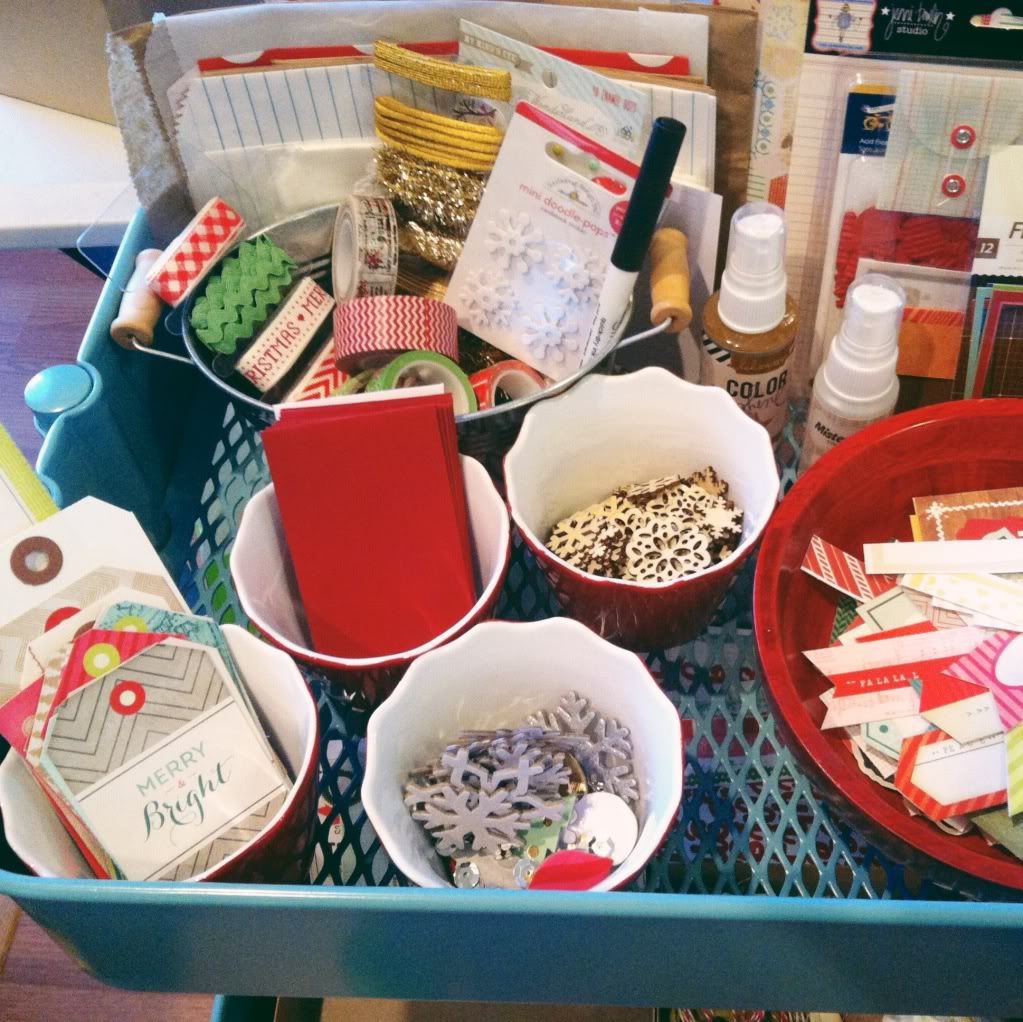 Here's my dedicated December Daily cart. I finally found a Raskog cart from Ikea in stock online, so I snatched it up. I LOVE it. I should've gotten at least 2.
Here are some items that I am using to embellish my December Daily this year:
Mister Huey's Lucille
Mister Huey's Doris
Wonderland Wood Veneers
Snowflakes
Wonderland Die Cut Frames