I had finally had it up to "there" with my workspace, so I dug in yesterday and cleaned it all up. I would like to note that currently my workspace is a foldable table in the corner of our great room. Because that is the corner where the Christmas tree goes each year, I plan to move my workspace to the computer/toy room here in the next month or so. I don't know that my storage will change a whole lot (with the exception of using a cube bookcase once I made the move), so I thought I would share what I've got organized as of right now. I would like to note that most of these items I scrounged from around the house, and only a few containers were actually purchased with project life storage in mind.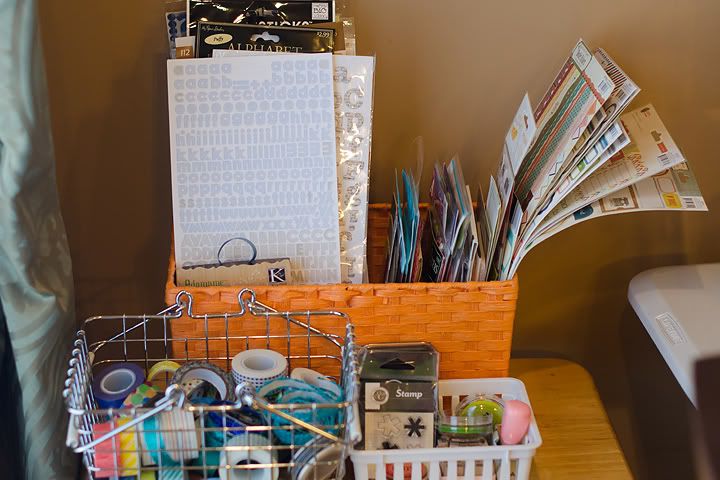 I have these containers on a wooden tv tray right beside my worktable. The wire basket contains my washi tape collection as well as a few other ribbons, tapes, and trims. The small white basket contains my stamping collection. I am not a stamper, can't you tell. Although I did buy a bucket full from Target a few weeks ago, and I've got to find way to incorporate those into my storage in the hopes that I will get my $10 worth. :) The orange basket contains all my alphas and thickers as well as most of my sticker and label sheets.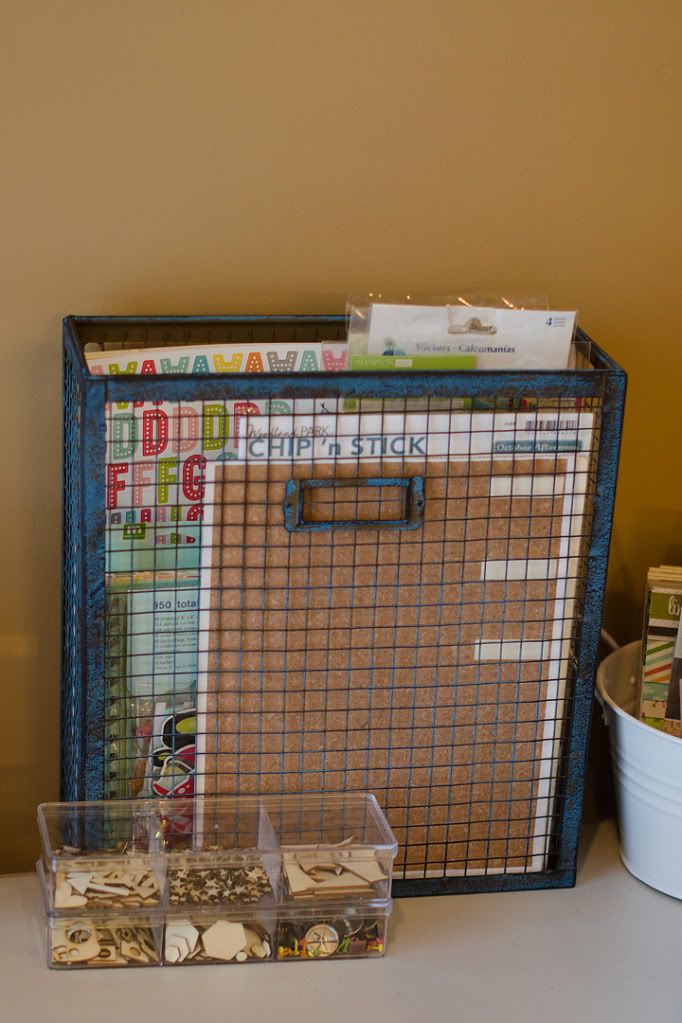 This basket I had originally bought a few weeks ago to hold magazines. Now it holds larger sized labels, alphas, and stickers. The acrylic organizers with my veneers and brads were purchased from the Target dollar spot a few months ago with project life storage in mind. I wish I'd have gotten at least 4 more of these organizers.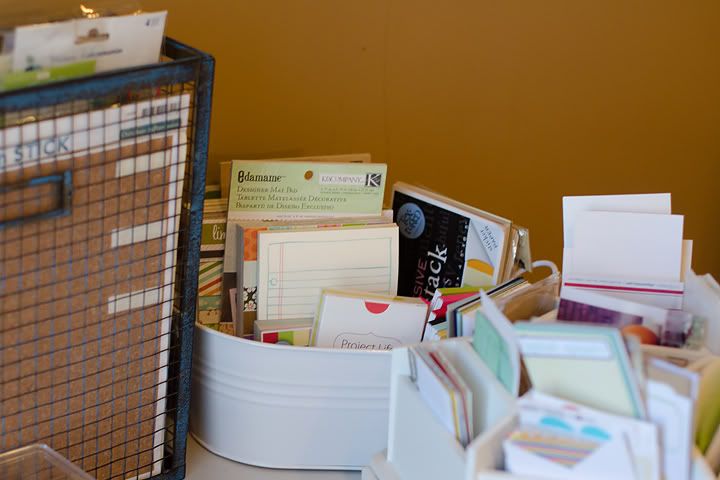 The white metal bucket holds all of my paper pads as well as my smash pads and my project life coordinating cardstock journal cards.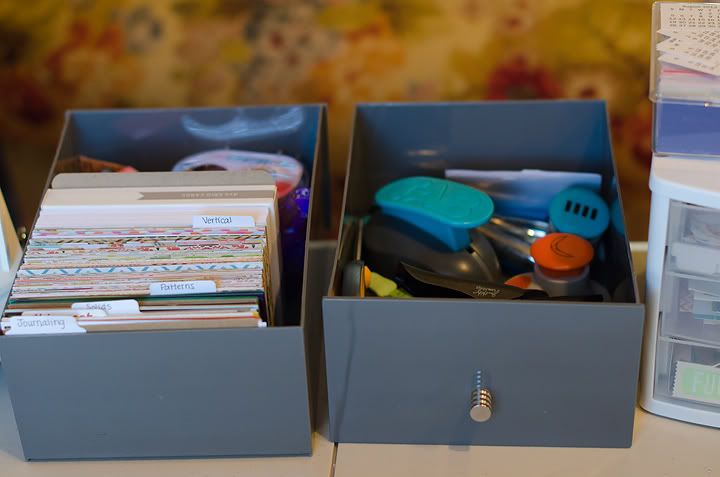 These two are drawers pulled out of their holders. Ideally, I will put them back in their holders once I make the move to the computer/toy room. The left side drawer holds my 4x6 cards divided into four categories: journaling cards, solid cards, patterned cards, and vertical cards. Behind those cards are all of my adhensives. The right side drawer holds all of my tools: my punches, my corner rounders, my tiny attacher, and my scissors.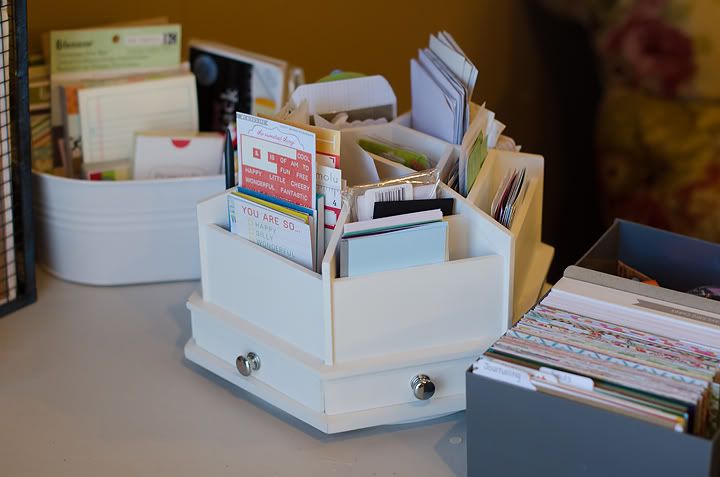 This item was bought for project life. In the beginning, it was one of the only three storage containers I had. I use it to store certain categories of 3x4 cards (filler cards, solid cards, horizontal cards), smaller stickers, bags, and brads that are still on their cards.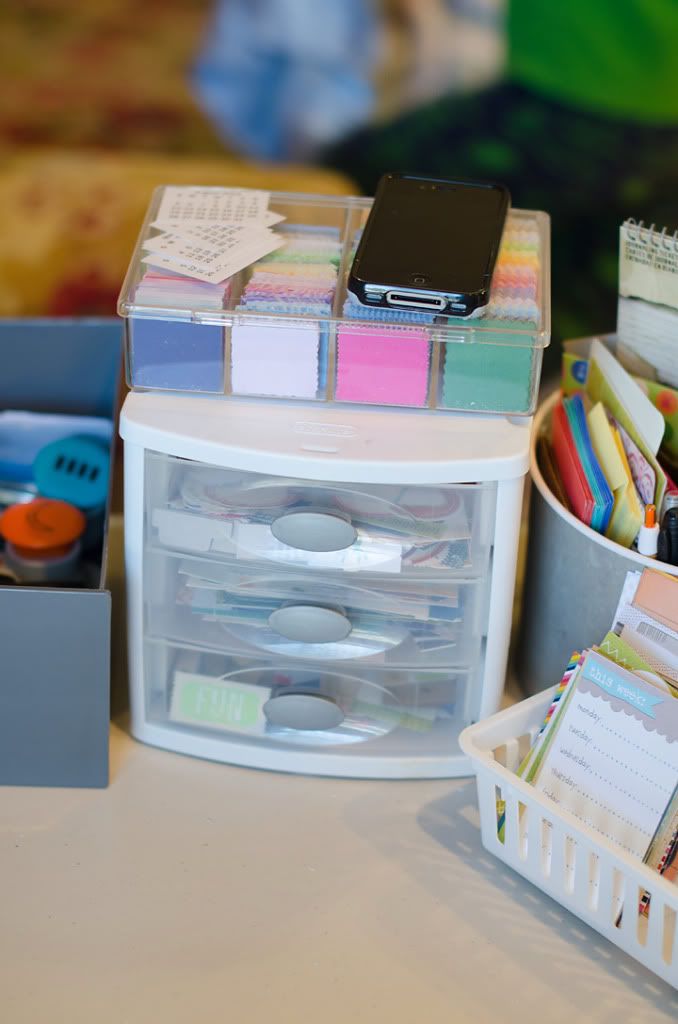 This little drawer used to be filled with makeup. Since I've had the boys, I've stopped buying so much makeup, so I incorporated this for storage of small embellishments, die cuts, chipboard shapes, and then one drawer is devoted to paper scraps. The container on top is a whole lotta squares that I purchased from JoAnn's when I first started project life. I rarely use

the squares, though.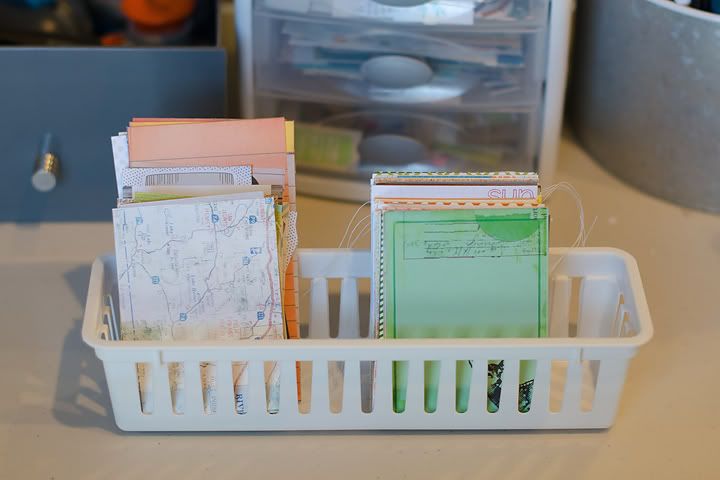 This small basket contains two categories of journal cards: those that are too small to fill up the slots themselves, and regular vertically oriented journal cards.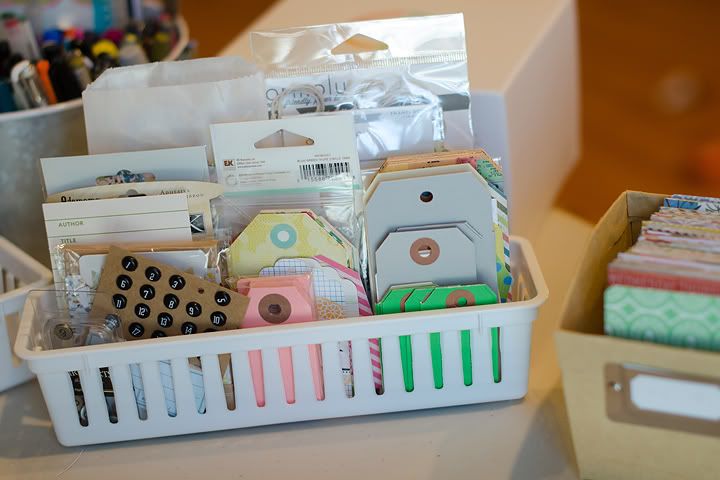 This basket contains mostly tags, with a few odd things thrown in there.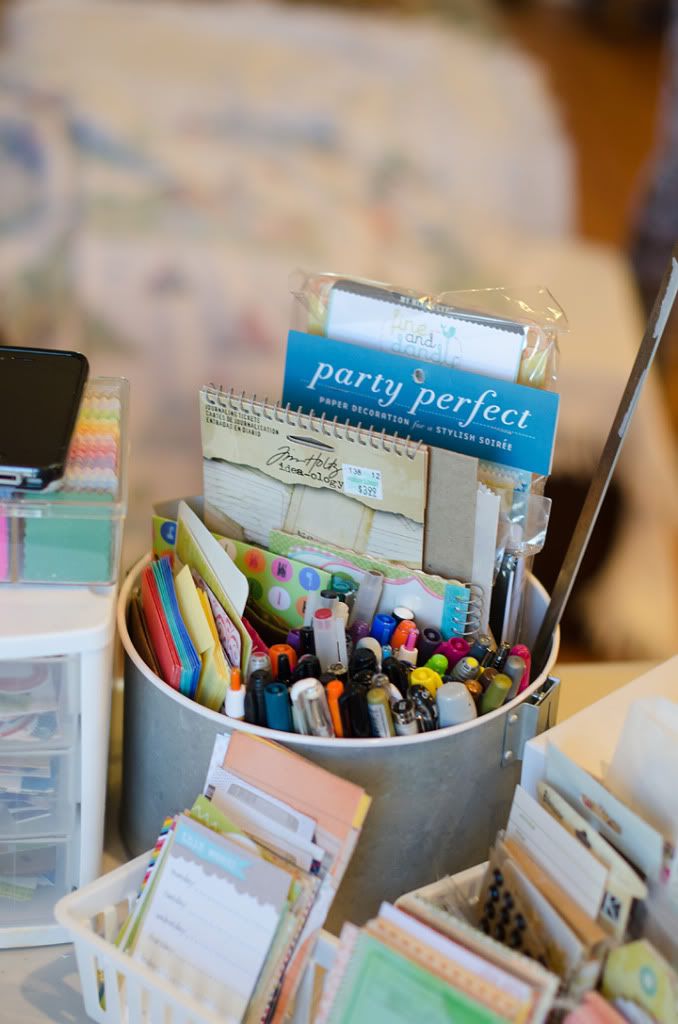 I got this container on clearance at Target a few months ago. It holds pens, envelopes, and miscellaneous items in the back. Oh, and my ruler.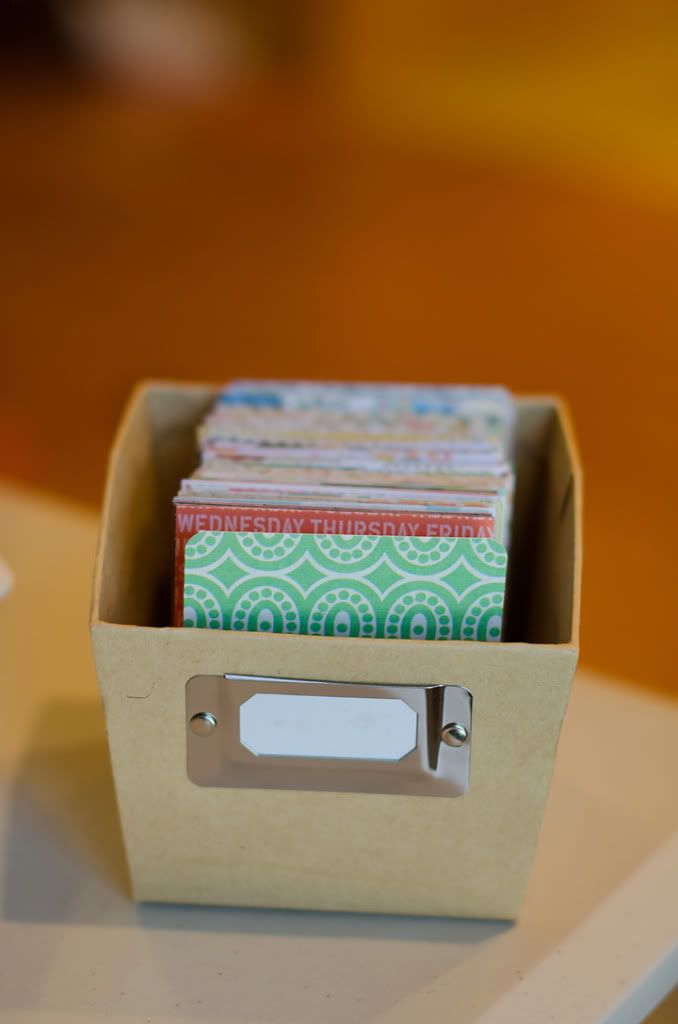 This container I purchased at the Target dollar spot, and it holds all of my 3x4 patterned cards.