I finished up my December Daily during the few days that I had off this week. I don't know about ya'll, but I am ready to pack up the holiday supplies and move into 2013. With that said, I just wanted to be done with my December Daily. Not the most creative attitude, I know, but it is what it is. I realize that I left some things out, but for the most part, the things that I didn't include in my December Daily were included in my Project Life layouts for that week (like the boys' parties at school, New Year's Eve, etc.)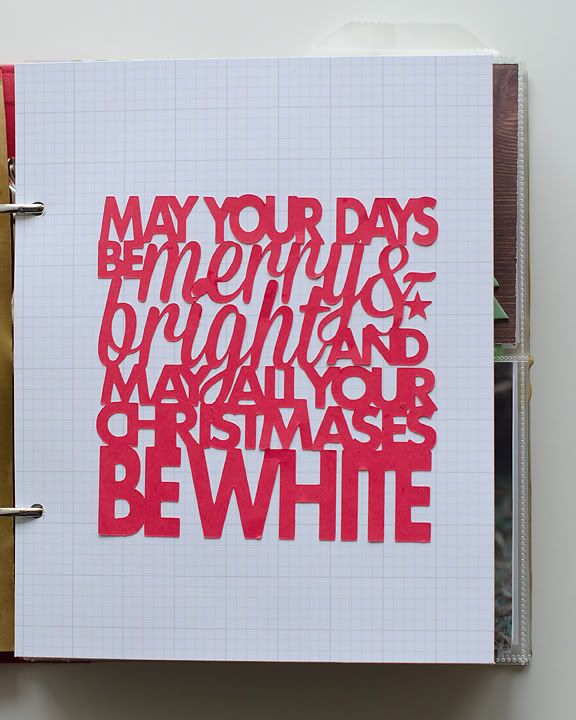 I finally opened my Silhouette last week, and this was my first cut. Ambitious I know, but it turned out way better than the subsequent cuts. Cut file by Marcy Penner at Two Peas.
The red polka dot bag contains the boys' letters to Santa, and the canvas bag holds a letter I wrote to them.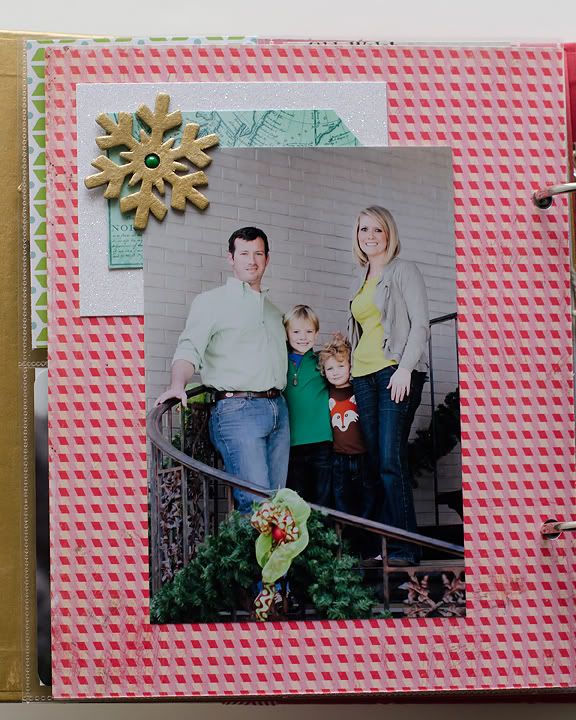 Us at the Opryland Hotel. We used this image for our Christmas cards for Andy's faculty at school, and he calls me in a panic asking me if I noticed that Bowen is giving Wilder "bunny ears." Yes, I knew that. Really, I did.
At the Opryland Hotel. This was the only time the boys saw Santa this year, except for maybe once at school.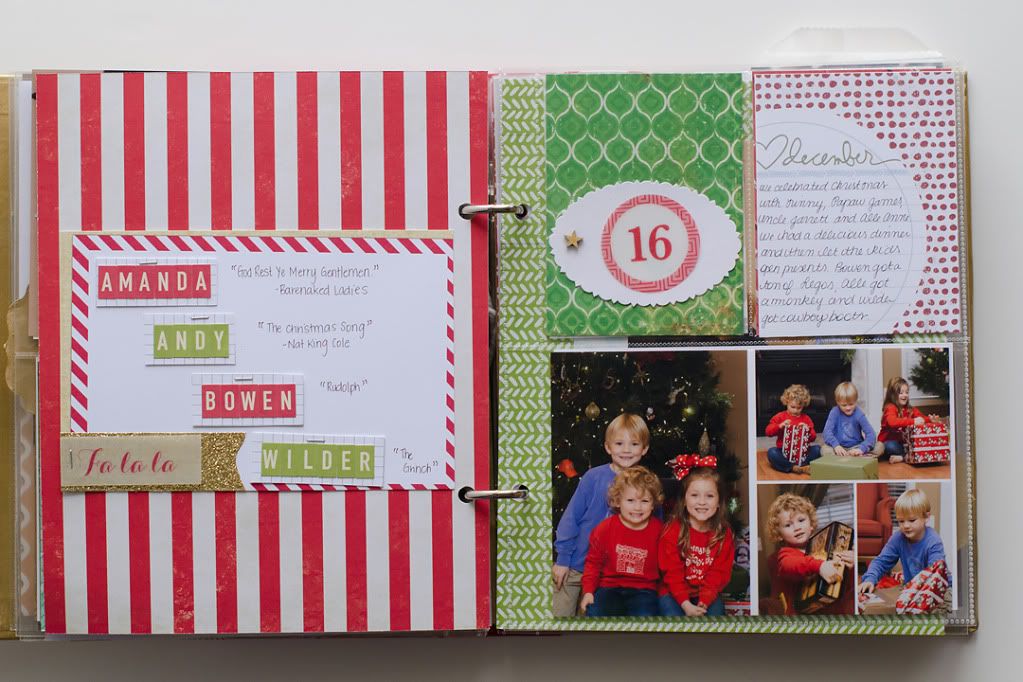 Our favorite Christmas songs, and then Christmas with my family.
The little pocket holds gift tags from a few of their presents under the tree this year. We have a new tradition of eating Mickey Waffles for breakfast. We went on a Disney Cruise in October of 2011, and Andy surprised me that Christmas with a mickey waffle maker since that was far and away my favorite food on the cruise. They're delish! The little baggie holds journaling from Christmas morning. If you follow me on Instagram you know that I have a little rule: if journaling contains mention of vomiting, it should be hidden! :)
Last page of our album with pictures from Christmas morning. The last pocket is a collection of Christmas cards we received this year.