Here's week 48. And a disclaimer (I put this week together extremely quickly for me). It usually takes me at least a few hours to get it all picked out and then put together, but I just didn't have that time this week, so I hurried through it. I also didn't have a lot of pictures for this week, so that played into it as well. You will notice that I stayed away from the "Christmas-y" color scheme. I have been working on my December Daily on and off, and am already tired of those colors. An indication that I may have some crazy colors in my Project Life for December.
This week I used some cards and labels from Leena from her shop
here
. I also used a few cards from the Project Life Baby Edition for Him which I was oh so blessed to receive during this week.
Left Side:
Right Side:
Details: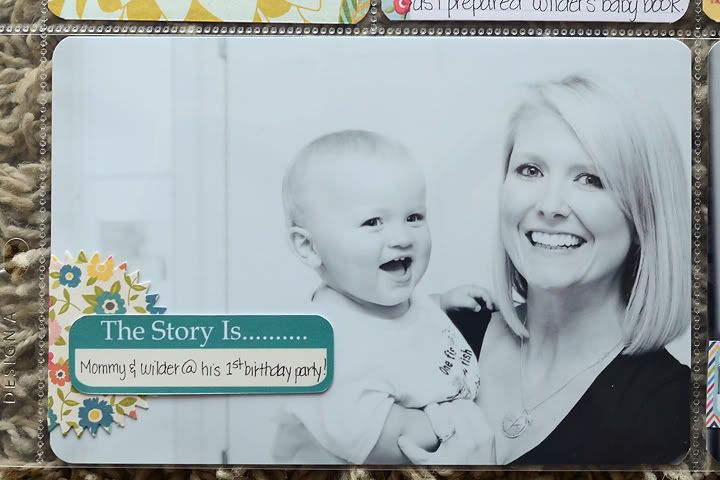 While pulling pictures for Wilder's baby album project, I came across this picture of me and Wilder at his first birthday party.